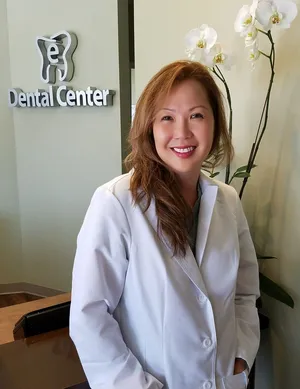 Dr. Emily T. Utagawa is a different kind of dentist. She is gentle, patient, and caring. She takes the time to provide you with the best care possible. She is also well regarded by her patients for her thoroughness. Rather than being rushed, you know that she is there to serve your needs.
Dr. Emily Utagawa attended the University of Southern California.
She is dedicated to advance, postdoctoral study and provides her patients with a gentle, caring, comprehensive approach to oral health. She believes in conservative and preventative dentistry. Her goal is to increase the longevity of her patient's teeth.
Dr. Emily Utagawa and her dogs Nobu and Pepper love going for hikes. Her hobbies include hiking, CrossFit, and cooking.
Dr. Emily Utagawa is a member of:
American Dental Association (ADA)
California Dental Association (CDA)
Palms Society